IV Fluids Distribution
Broadest reach across the U.S. distribution network
Reliable Product Supply
Baxter has the most mega distribution centers, as well as an extensive distribution network, to continually support product supply and delivery to our customers. We provide the security in supply that hospitals rely on to care for patients. In fact, we ship more than 1 million units of IV fluids every single day.
6 mega distribution centers 
Our newest, state-of-the-art facility has 800,000+ square feet of space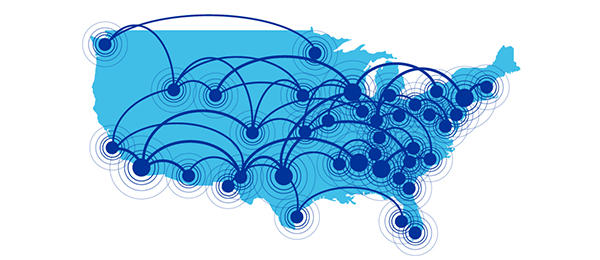 38 total distribution centers  
Offering additional capacity, storage and increased automation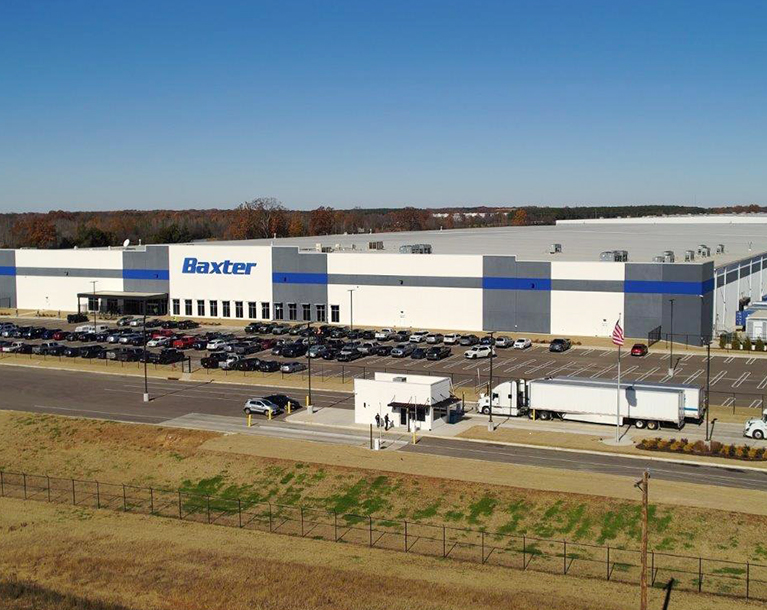 Expanded Capabilities 
Our Mount Carmel Mega Distribution Center in Mississippi has expanded capabilities across the board including cutting-edge robotics, a blast freezer, refrigerated dock and laser-guided vehicles.   
The state-of-the-art facility increased:
Square footage by ~60%
Employees by ~30%
Pallet storage by ~130% optimal capacity; ~200% maximum capacity
Cold chain by 64%   
The Real Benefit 
Our expansive, efficient distribution network puts IV fluids where they are needed most — in our customers' hands.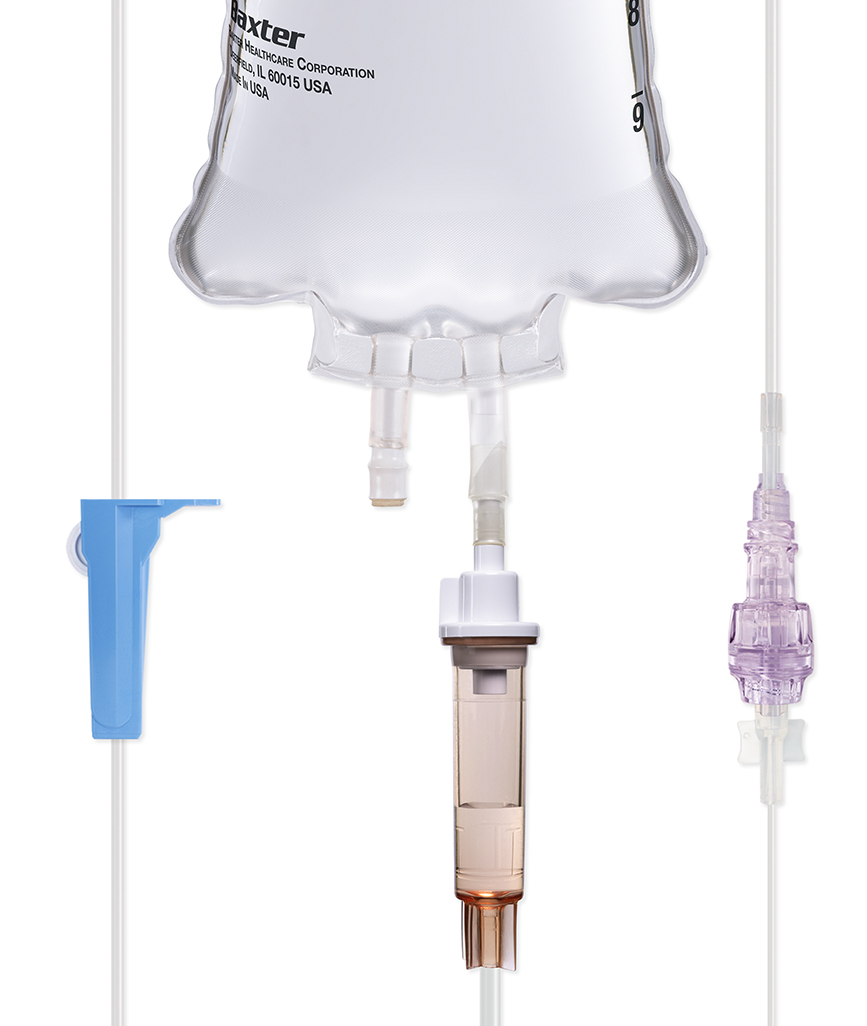 Find additional product information in our online catalog.
IV Fluids from Baxter … Always There