Learn about Baxter's 3-step process for clinical nutrition.
Addressing Disease-Related Malnutrition and Its Effects on Patient Outcomes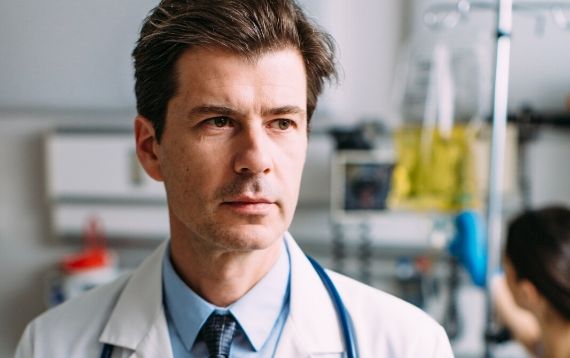 When patients in healthcare systems are malnourished due to not receiving adequate calories, protein and other nutrients needed for tissue maintenance and repair, there can be significant human and healthcare costs.
Greater Likelihood of Mortality1
In the U.S., malnourished inpatients have up to 3X greater likelihood of mortality and 2X longer hospital stays.
Higher Hospital Readmissions1
Malnourished patients in the U.S. are 1.6X more likely to be readmitted within 30 days.
Increased Burden to Healthcare System1
Malnourished patients create an estimated $49 billion burden to U.S. healthcare system.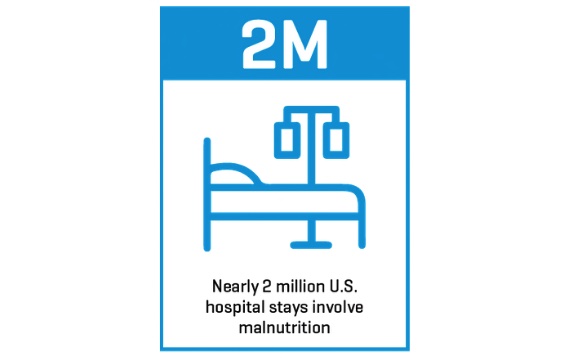 The Role of Parenteral Nutrition (PN) in Treating Malnutrition in U.S. Healthcare Systems
Did you know, nearly 2 million U.S. hospital stays involve malnutrition?1 In almost 360,000 hospital stays per year a patient receives PN. Patients may need PN for a variety of diseases or a traumatic health condition that impairs food intake, nutrition digestion or absorption. Achieving a balanced nutritional intake for those patients needing PN, can help combat complications and support acute patients' recovery and sustain chronic patients' nutritional needs.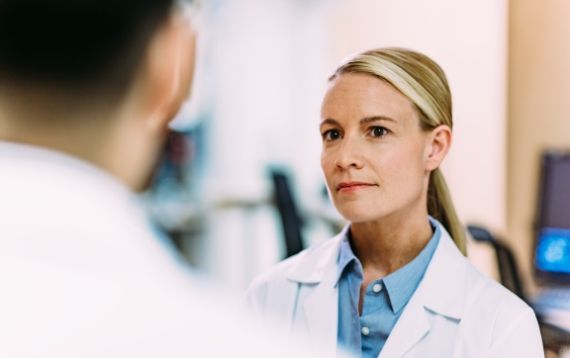 Committed to Preventing Malnutrition
Baxter has partnered with organizations around the world, including the American Society for Parenteral and Enteral Nutrition (ASPEN) and the European Society for Clinical Nutrition and Metabolism (ESPEN) to advance awareness of the effects of malnutrition in U.S. healthcare systems and identify strategies to enhance patient care.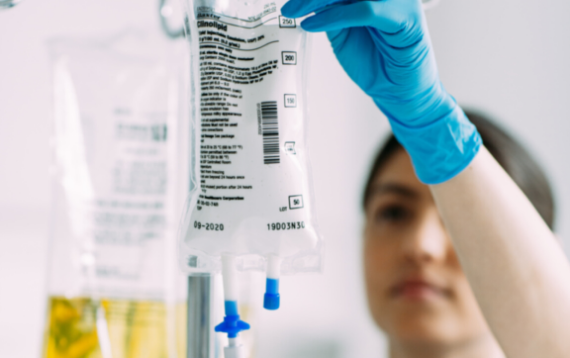 Clinical Nutrition Options for Malnourished Patients, Delivered with Quality, Precision and Safety
Baxter's product portfolio offers options for multi-chamber PN solutions with or without electrolytes or individual source solution containers, amino acids (protein), dextrose (carbohydrate) and IV fat emulsion (lipids), all suitable for compounding. We also provide pharmacy workflow management, labeling and compounding technology to support unique patient needs. This combination helps ensure options to appropriately prescribe nutritionally balanced PN therapy to meet your patients' needs.
Advancing Nutritional Care
Access
We provide innovative and accessible products and services designed to be used in different healthcare environments, including in the ICU and the hospital, nursing homes, clinics and in homes.
Innovation
Our product portfolio contains many of the essential ingredients necessary to create well-balanced formulations of a clinical nutrition regimen. We also continue to invest in solutions and devices to help you more accurately measure your patient's nutrition needs and provide individualized nutrition treatments.
Safety
Our formulations are manufactured to the highest standards for safety; and custom prescriptions can be prepared with consistent quality and safety using our leading pharmacy technology.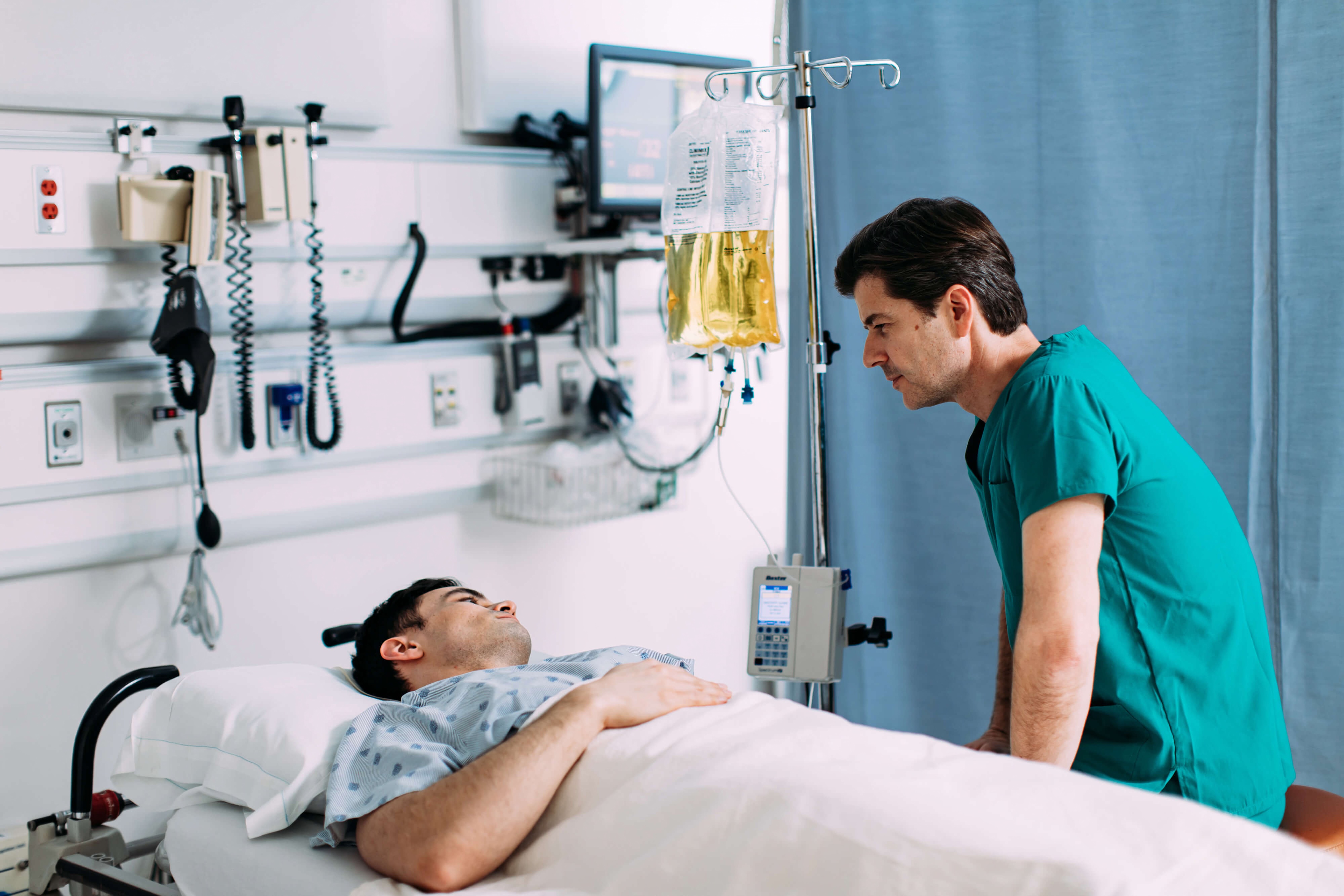 Explore Our Clinical Nutrition Portfolio
Baxter understands that patients face challenges during their recovery and the right nutrition regimen can impact outcomes. Parenteral nutrition solutions and additives, and compounding options, give clinicians many opportunities to meet diverse needs. We created our portfolio of products to help address the unique nutrition requirements of each patient.