Spectrum IQ Infusion System
The Spectrum platform revolutionizes smart pump technology.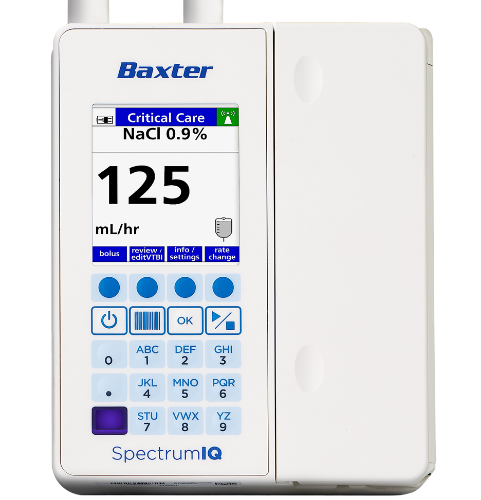 Now Integrates with Your EMR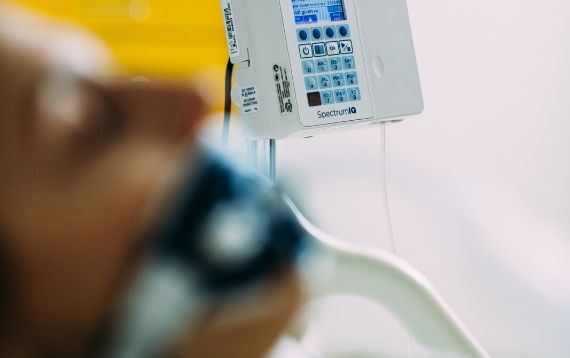 The top six best hospitals use Spectrum Infusion Systems.1
Our Spectrum IQ Infusion System revolutionizes the traditional idea of an integrated smart pump. Building on the Spectrum platform's industry-leading drug library compliance and ease of use, Spectrum IQ Infusion System now fully integrates with your EMR, adding another layer of safety to your infusion and providing immediate and measurable results to health systems and the patients they serve.
On-Screen Barcode
Not just a convenience, but a key safety feature, ensuring the barcode is only visible when the nurse is ready to associate the pump to the EMR.
Titration Error Prevention Safety Feature
Provides additional protection for patients during high-risk infusions.
Industry-Leading Compliance
Protect more infusions with a ~97% drug library compliance, achieved within one month of implementation.2
Ease of Use
On-screen guidance makes programming intuitive and user-friendly, allowing clinicians to operate the system with ease.
Line Check Notification
On-demand visual indicator on the pump reduces the risk of channel confusion when managing multiple IV solutions.
EMR Integration
Connect our system to your EMR, for Auto-Programming, Auto-Documentation, and Alarm Routing, so you can connect with your patient.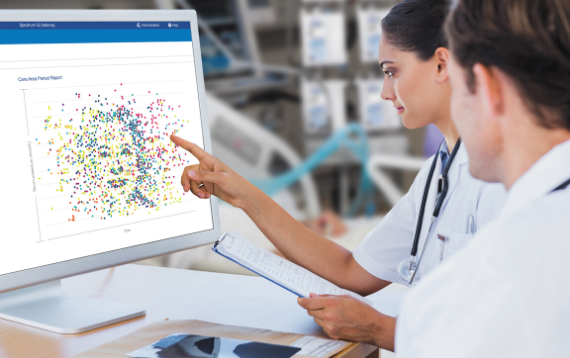 Comprehensive Workflows
Get the most out of your infusion pump and EMR, with the broadest range of auto-programming workflows and feature sets for primary infusions, secondary infusions, order updates and much more. 
Advances the Medication Administration Process
Dose Preparation
Our DoseEdge Pharmacy Workflow Manager promotes patient safety by automating the process of routing, preparing, inspecting and tracking IV and oral liquid doses, as well as reporting on practices.
Device Preparation
Our single set technology allows a single gravity and IV pump compatible set that travels with patients from one clinical care area to the next with fewer set changes. Additionally, Baxter's DeviceVue is the only end-to-end tagless asset tracking solution that displays pump status and location data.
Administration and Beyond
Our infusion dashboard provides greater visibility into all infusions from a centralized screen. Comprehensive infusion analytics provide visibility into practice to help promote patient safety, and charge capture helps to optimize outpatient IV infusion reimbursement.
Rx Only: For safe and proper use of products mentioned herein, please refer to the Instructions for Use or Operators Manual.