Myxredlin (Insulin Human) in 0.9% Sodium Chloride Injection
Myxredlin (Insulin Human) in 0.9% Sodium Chloride Injection is the first and only ready-to-use insulin for hospital care settings.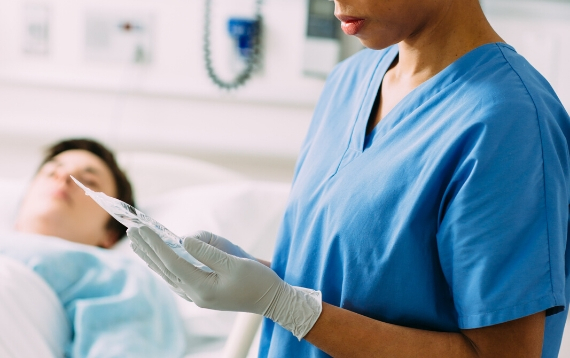 Myxredlin is provided in a standardized concentration of 100 units/100 mL in Baxter's Galaxy flexible plastic container, which features an extended 24 month-refrigerated storage (36OF to 46OF [2OC to 8OC]) in its original carton and protected from light. If needed, Myxredlin may be removed from the original carton and stored at room temperature up to 77OF (25OC) for up to 30 days.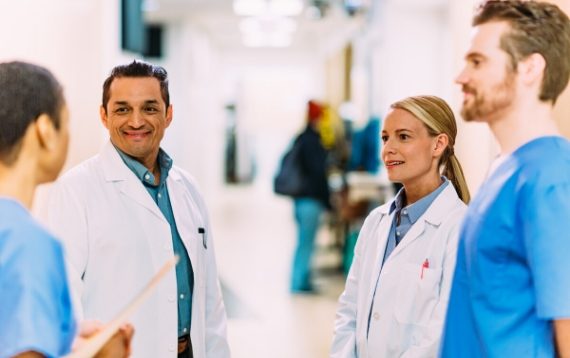 The 30-day room temperature storage puts Myxredlin at the point of care, enabling it to be stored outside the pharmacy in care areas, near nurses and their patients, which may help to streamline pharmacy and nurse workflows. In comparison to compounding, ready-to-use Myxredlin may result in fewer calls from the nurse to the pharmacy. This also may help nurses manage multiple insulin infusions that could result in fewer STAT or urgent orders for the pharmacy to prepare. Furthermore, the 24-month refrigerated shelf life of Myxredlin helps ensure a reliable supply of insulin IV infusion that may simplify inventory planning and management.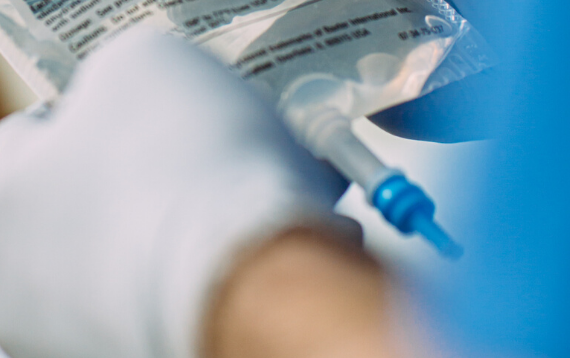 Ready-to-Use Presentation
The convenient, ready-to-use presentation of Myxredlin also means hospital pharmacists do not have to manually admix or batch insulin, potentially leading to less compound solution waste for hospitals.
Explore Our Related Products
Indications and Important Risk Information
Indication
Myxredlin is a short-acting human insulin indicated to improve glycemic control in adults and pediatric patients with diabetes mellitus.
Important Risk Information
Contraindications
• During episodes of hypoglycemia
• Hypersensitivity to insulin human or any of the excipients in MYXREDLIN

Warnings and Precautions
• Hyper- or Hypoglycemia with Changes in Insulin Regimen: Carry out under close medical supervision and
increase frequency of blood glucose monitoring.
• Administer MYXREDLIN intravenously ONLY under medical supervision with close monitoring of blood
glucose and potassium levels. Hypokalemia may be life-threatening if not treated.
• Individualize dose based on metabolic needs, blood glucose monitoring results, and glycemic control goal. Dosage
adjustments may be needed with changes in nutrition, renal, or hepatic function or during acute illness.
• Adverse reactions observed with insulin human injection include hypoglycemia, allergic reactions, weight gain
and edema.
• Fluid Retention and Heart Failure with Concomitant Use of Thiazolidinediones (TZDs): Observe for signs and
symptoms of heart failure; such as shortness of breath, swelling of your ankles or feet, or sudden weight gain.

Dosage and Administration
• Inspect MYXREDLIN visually before use. It should appear clear and colorless. Do not use MYXREDLIN if
particulate matter or coloration is seen.
• Do not add supplementary medication or additives.
• Do not use in series connections.
• Do not shake or freeze. Discard unused portion.
Please click here for Myxredlin (insulin human) in 0.9% Sodium Chloride Injection full Prescribing Information.