All In. All Ways.
Baxter's commitment to saving and sustaining lives has grown to impact many areas of healthcare.
With ongoing investments in world-class manufacturing, meaningful innovations and a focus on patient
safety, Baxter prioritizes patients and healthcare providers by working to ensure that innovative treatment,
solutions and support are available to help enhance safety and improve patient care.
From the pharmacy to the bedside, to oncology centers or at home. Across the continuum of care,
We're All In. All Ways.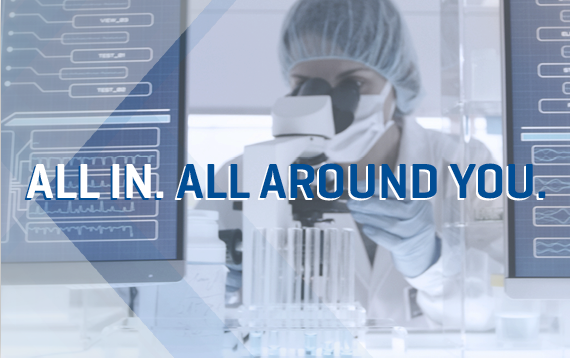 All In. Meaningful Innovation.
Behind Baxter's commitment to saving and sustaining lives is a foundation of meaningful innovation. From our first and only pharmaceuticals to patient monitoring, from smart analytics to EHR integration, and including connected medical devices, Baxter develops products and systems that enable efficiencies across settings and help improve patient care.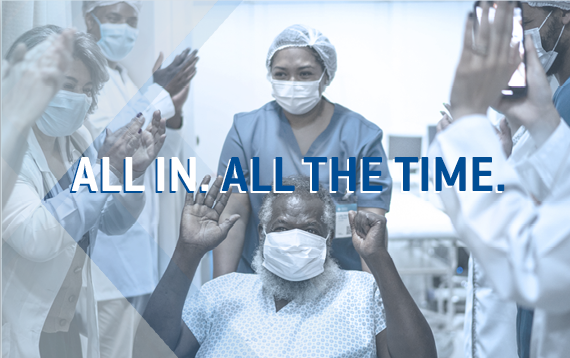 All In. Patient Safety.
In collaboration with the US Cybersecurity and Infrastructure Security Agency, Baxter integrates patient data with infusion pumps, fluids, hemodialysis, and patient monitoring to Electronic Health Records, streamlining crucial monitoring processes. This helps offer an additional layer of protection for the patients in your care.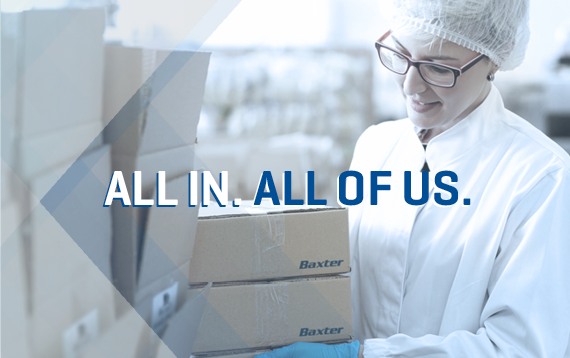 All In. Investments in Manufacturing.
Supplying quality healthcare products is a 24/7 endeavor. Beyond our investments in manufacturing, quality and supply chain, Baxter continually invests in its people. Together we help ensure that healthcare providers have the tools they need to save and sustain lives.